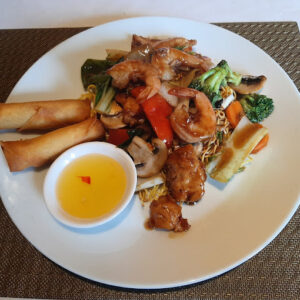 BANANA LEAF ASIAN CUISINE
53 King St E, Stoney Creek, CA L8G 1J9
Phone: 905 662 0491
Banana Leaf Asian Cuisine will awaken your tastebuds. We are located in the heart of Stoney Creek ON at 44 King St E. (Elm-King Plaza). Banana Leaf is a family friendly restaurant, newly renovated with a modern look. At our restaurant we offer a wide variety of dishes, we are sure to have something for everyone.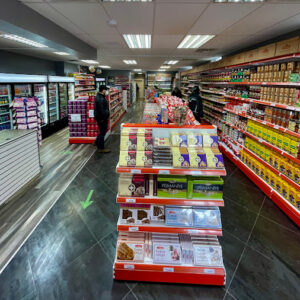 BOSPHORUS MARKET –  MEDITERRANEAN FOODS
54 King St E, Stoney Creek ON L8G 1K2
Phone: 905 930 7596
▫️

Mediterranean & Turkish Products
▪️Open Everyday!
▫️We Deliver!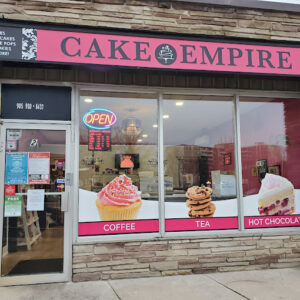 CAKE EMPIRE
70 King St E, Stoney Creek, ON L8G 1K2
Phone: 905

930 8437
Here at Cake Empire, baking is our passion. We use only the finest and freshest ingredients to create tasty treats that will fill your belly and warm your heart. Come and visit us today – your taste buds will thank you!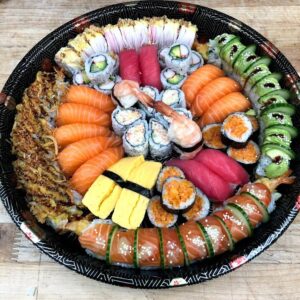 CHEF MARTIN'S SUSHI HOUSE
53 King St E, Stoney Creek, ON L8G 1J9
Phone: 905 662 0491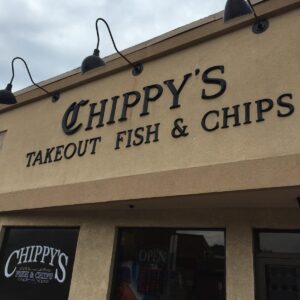 CHIPPY'S FISH AND CHIPS
43 King St E, Stoney Creek, L8G 1J9
Phone: 905 662 0269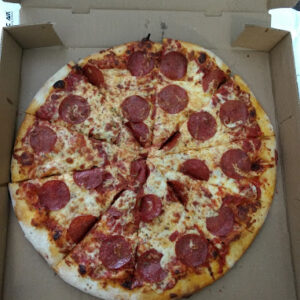 KING PIZZA
44 King St E, Stoney Creek, ON L8G 1K1
Phone: 905

662 6672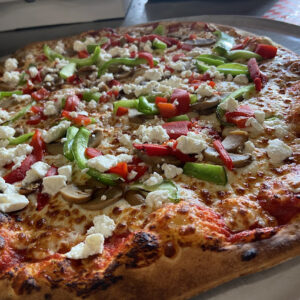 THE ATTIC PIZZA
89 King St E, Stoney Creek, ON L8G 1K5
Phone: 905

664-4994
The Attic has a reputation for making some of the best pizza around. That's because we only use the freshest, finest ingredients brought in daily from local markets. Our sauce and dough are made in-house daily and never frozen. Add a healthy portion of toppings and serve. That's why it's Pizza the way it was meant to be.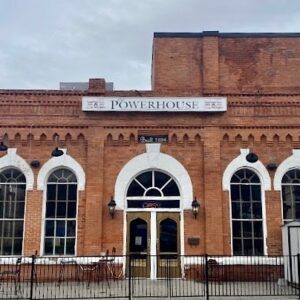 THE POWERHOUSE
21 Jones St. Stoney Creek, Ontario, L8G 3H9
Phone: 905 930 7381
The Powerhouse brings you a casual menu celebrating American and international fare enjoyed in our historic building or our huge, heated patio. Open for lunch, dinner, late night live music on the weekends, and to host your event in our private banquet room.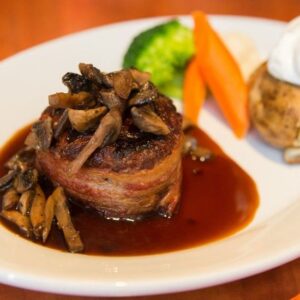 THE VILLAGE RESTAURANT
35 King St E, Stoney Creek, ON L8G 1J9
Phone: 905

662-1811
First established in April of 1976 by the Terziev Family, The Village Restaurant now has three generations who proudly take part in our family-owned and -operated business: Gus and Chrisula Terziev, their grown children Chris, Mary and Debbie and now their spouses and children. Throughout the past 40 years, our full-service family restaurant has built a reputation for excellence with our homemade food, friendly customer service and a trusted, homey environment. Even staff members and patrons who aren't related are treated like family here.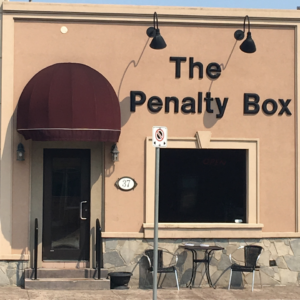 THE PENALTY BOX
 

37 King St E, Stoney Creek, ON L8G 1J9
Phone: 905

662 1812
The pub "Where everyone knows your name!"