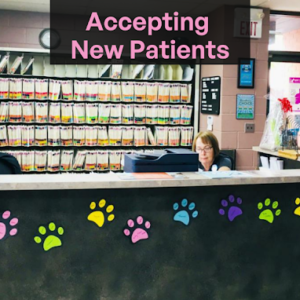 BRIARWOOD ANIMAL HOSPITAL
76 King St E, Stoney Creek, ON L8G 1K2
Phone: 905

664 4888
Briarwood Animal Hospital is conveniently located at 76 King St E and has been serving the pet community since 1978. Our mission is to provide compassionate, Fear-Free veterinary medicine while meeting the highest quality of surgical, medical and dental care available. Our goal as a preventative health care team is to ensure dogs and cats live longer, healthier and happier lives, all while enhancing the human-animal bond between pet parents and their beloved animals.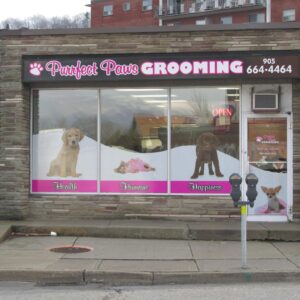 PURRFECT PAWS GROOMING
70 King St E, Stoney Creek, ON L8G 1J9
Phone: 905

664 4464
Purrfect Paws Grooming is a totally different grooming experience for you and your pet. With our state of the art facility and equipment you can assure that your pet is in good hands. Owner Courtney Ruzycki is a certified groomer with over 10 years experience working with dogs and cats. Courtney has a team of groomers and bathers that are trained to pamper your pet. Purrfect Paws Grooming makes every effort to improve your animals well being by offering affordable pet grooming and spa services.